A big thank you to Duane Vaughn and the whole team at Tri County United Way for the opportunity to be a part of the Over the Edge fundraiser!
---
Congratulations to the 2017 
Ethics in Business Award Winners
McAvinney Builders, Performance Industrial, Inc.

VanDusen & Steves Land Surveyors
Nominations for our 2018 Ethics in Business Awards are now being accepted.
---
Sandra Horowitz Named a Shining Star
Adirondack Samaritan is excited to share the news that Sandra Horowitz was named a Shining Star recently. Sandra served two terms as board president of Adirondack Samaritan. She has also  co-chaired the Ethics in Business Awards fundraiser. "Sandy has specifically made the community a better place by being one of those people who you can count on to get things done and done well." said nominator Teresa Middleton. We, at Adirondack Samaritan are thankful for Sandra's time with us. Congratulations Sandra!
---
13th
 Annual Airway Meadows Benefit Golf Tournament
2017 Recipient: Adirondack Samaritan Counseling Center 
For The Helping Hand Fund
A huge thank you to Airway Meadows for this year's fundraiser that benefited Adirondack Samaritan. It was a wonderful surprise to be chosen by Airway Meadows to be the recipient of their annual golf fundraiser. Our Helping Hands fund grew by $3000 thanks to the generosity of their participants. It was a wonderful day to be part of the golfing community.
The Adirondack Samaritan Counseling Center is a not for profit counseling center that has served the tri-county area since 1983. An important part of our mission is to provide our services to people of varied means. While most therapy is fee for service and covered by health insurance, many area families are either uninsured or underinsured. We strive to offer such clients access to our services through our Helping Hand Fund, whereby we set an adjusted fee for services. The Helping Hand Fund is supported by the Tri County United Way, community and individual support to offset the cost of providing services to clients in their time of need.
---
Over the Edge
Recently, our executive director Karen Weidner participated in the United Way's Over the Edge fundraiser. On June 17th, Karen and other brave participants rappelled down the side of the Queensbury Hotel as part of this fundraiser for the Tri-County United Way. Adirondack Samaritan's Helping Hand fund is the recipient of Tri-County United Way donations. By going "over the edge" Karen and the other participants raised awareness and necessary funds.
---
IN MEMORIAM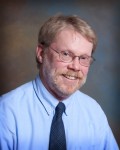 The staff of Adirondack Samaritan Counseling Center is greatly saddened by the death of our colleague and dear friend, Michael Spire, who passed away on April 17, 2015. Michael was a talented therapist who had a ready smile and a generous spirit. Our hearts and thoughts go out to Mike's wife, Holly and their children.
---
THANK YOU TO THE CHARLES R. WOOD FOUNDATION
We would like to thank the Charles R. Wood Foundation for their $3,250 grant to update our waiting rooms. With your donation, we will be able to provide seating to meet the needs of the people we serve. Thank you for your support.
THANKS TO GLENS FALLS FOUNDATION
We would like to thank Glens Falls Foundation for their donation of $3,000.00 to help our Center upgrade to electronic medical records.  Your support is greatly appreciated and will aid in our mission to provide quality counseling services with secure medical record procedures that are necessary in compliance of HIPPA.
UPDATED HIPPA
To view our updated HIPPA, please click on this link:  HIPAA