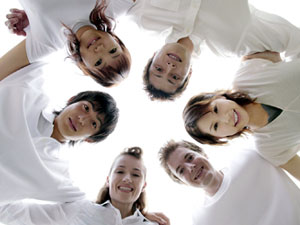 The Adirondack Samaritan Center offers the following group therapy programs:
Anger Management Project
A psycho-education program for men and women who have difficulty controlling their anger.
Aggression Replacement Training (ART)
A 10 week psycho-education process for adolescents who have difficulty controlling their anger. The ART curriculum is designed to provide alternative choices to violence through first identifying our triggers, recognizing our physical cues, and then choosing more appropriate expressions to anger. Samaritan's ART group is an open group where both voluntary and mandatory youth are welcomed. There is a screening process and all groups are held Thursday evenings from 5:30 – 7:00 pm. For more information please contact Maria Luciani, LCSW or Jenelle DiManno, MA at (518) 747-2994.
Family Life Education Programs
Programs for couples, parenting, and family development. Call for current offerings.
Men's Opportunity Program
A court-ordered program for perpetrators of domestic abuse.
Topic Groups
On-going psychotherapy groups for men and women. Please call the Center for information on current topics at (518)747-2994.